Sometimes our consignors complain that we are too persnickety and discriminating when accepting incoming goods. However, we find that customers appreciate our assurance of high quality merchandise. Hence, our titles have become "nitpicker.
SYLVIA
Boss Nitpicker
Sylvia is the mother of three. She is committed to sustainable living. She recycles, composts, and prefers to shop local.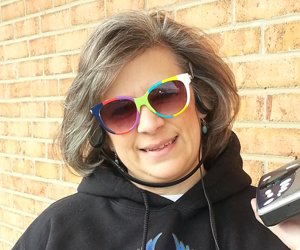 GINA
Part-time Nitpicker
Gina is the mother of two great kids, one in college and one in high school. She loves animals and 80's music.
KATIE
Part-time Nitpicker
Katie is freshman at DCC majoring in Elementary Education. She loves working with children, especially at her church.